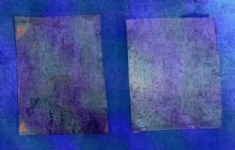 Conditions of the samples after 250 hours salt fog exposure, treated initially with RostPrep (degreaser) and then with RostFort ST (left) and

RostFort XT

(right).

After 250 hours exposure, The RostFort ST sample began showing signs of rust creep while the RostFort XT appeared unaffected.

For this reason, we suggest using RostFort XT for coastal environments, acidic and alkaline environments and in applications where the elements will play a role in rust and corrosion damage.